Body Butter On Sale from $4 @ The Body Shop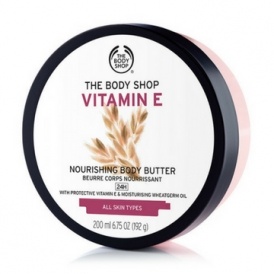 Fall and winter mean dry skin, so this sale on Body Butter @ The Body Shop couldn't come at a better time. These moisturizers absorb quickly and offer a great deal of protection, not to mention they smell fantastic! And at these prices, it only makes sense to grab a few – you know, one for your purse, one for your desk, one for the bathroom.
Jumbo-sized body butter is on sale for $20 (regular $34), their regular size is $11 (normally $21) and minis are only $4 (down from $6). These are some of my favourites:
In addition to this sale, The Body Shop also has a buy 3 get 3 free promotion going on here.
Shipping is free on orders of $75 or more, otherwise a standard delivery rate of $7.95 is applied.