BestBuy Canada: Viva Buy More Save More Event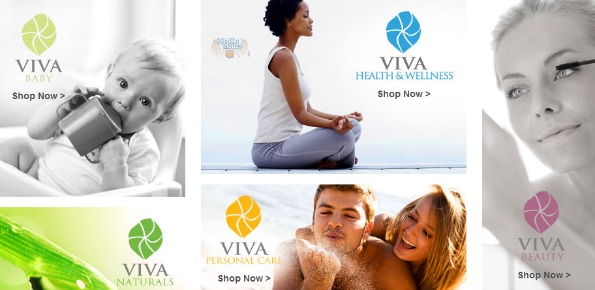 BestBuy Canada is hosting a Viva buy more save more event. Save up to 20% off every day personal products when you order multiple items.
There are three savings tiers you can reach to save more on everyday essentials:
Buy 3, save 10%
Buy 5, save 15%
Buy 8, save 20%
Those are any items in the following four categories:
The offer does exclude ESSIE, hair tool products, and Philips electric toothbrushes. These extra discounts can be stacked with current sale items.
I checked out the makeup and nail polish section and found some fantastic sale items already. The Maybelline Colour Show Nail Lacquer in Purple Icon and in Fierce n Tangy are on sale from $4.99 down to $1.99 each. I added three of them to my cart and received an extra 10% off this already 50% off sale. The nail colours are striking and at this price, they are an amazing budget friendly way to enjoy your nails this summer.
There are so many interest things to try when it comes to personal care. I found this Mychelle 61 ml Creamy Pumpkin Cleanser  that was $7.99 and is now just $3.99. I love pumpkin and it has many yummy ingredients including honey. It is also vegan and gluten free.
I am totally willing to gives these St. Ives Blemish Fighting Cloths a try. I never thought I would be in my late twenties and still fighting acne. Yet, here i am. These clothes are on sale from $7.99 down to $3.99. You are already saving 50% off this product, and depending on how many other items you purchase, you will receive an extra 10 - 20% off it.
My household actually goes through a lot of whey powder because my husband is vegetarian and it is a great protein supplement for him. This BioX Nutrition 908g Power Whey Complex - Natural Chocolate is $5 off right now, just $27.99. Mix and match or get multiples to take advantage of further savings.
This is a great offer for many reasons. First, you can apply it to items that are already on sale. Secondly, this is a mix and match offer. For example, I could pick up a container of whey powder and a bunch of cosmetics or skin products and get the 10% - 20% off my entire purchase as long as everything I buy is in the four categories stated above.
If you are eligible for the extra discount, then it will automatically come off in your cart. Receive free shipping on orders of $20 or more.
(Expiry: 3rd July 2014)