Bath & Body Works: Now Accepting SPC Cards for Extra 10% Off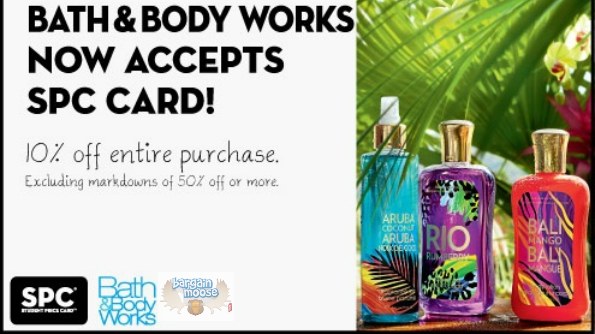 Bath & Body Works now accepts the SPC card, which is the Student Price Card. You can get one for rather cheap, usually $8 - $11. It will give you an extra 10% off your entire purchase at Bath & Body Works.
There are a few exclusions, the one I know of is that it excludes 50% or higher markdowns. Either way this is a fabulous way to save at such a popular store. Their body lotions are some of the most popular, and my husband is a fan of their foaming hand soaps - and the big rubber ducky from their huge sales.
As you can expect, this is in store only.
Expiry: Hopefully never