Amazon Canada: Striiv Device Only $60 (Was $103) (Expired)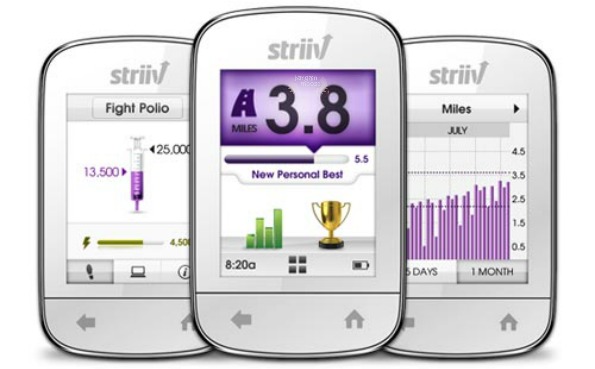 Pay only $59.99 for the Striiv device basic bundle, was $102.99. Price comparing, I couldn't find this item at any other Canadian stores, although I've read that people have been looking for Canadian retailers who sell it. It sells for $99.95 on the American Striiv.com site.
Basically, this item will help you with your upcoming fitness goals with a number of great technological features. It has a smart pedometer that tracks every step and even motivates you to walk more. More than that, it figures out what will get you moving (because just because it counts your steps, doesn't mean you'll take more). You can personalize challenges, compete with friends or use games to get you walking. You'll get instant feedback on the colour touch screen, which provides you motivation. On top of tracking steps taken, it also looks at stairs climbed, distance, calories and duration.
You might think $60 is pricey for a pedometer, but it has a very accurate 3D motion sensor and high precision altimeter that doesn't record steps that aren't there (like random movements or driving), which other pedometers can't say they do.
Even cooler, you can assign your walking to a charity and when you take a certain number of steps, Striiv and its partners will donate to that charity. This means you aren't just walking for you anymore! You can also easily link your progress to your social media accounts so friends and family can cheer on your progress (or boo you when you aren't progressing).
This item is going to sell out quickly, so get it now if you want it.
Shipping will be free.
(Expiry: 3rd January 2014)