Aerie Free Lip Gloss Thursdays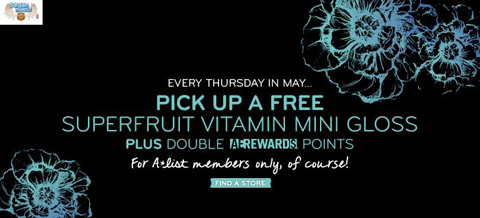 Every Thursday at Aerie, A-list members will receive a free mini lip gloss.
During the month of May 2010, each Thurday, Aerie A-list members will get a free Superfruit Vitamin Mini gloss free, no purchase necessary. This offer is also valid at American Eagle Times Square and American Eagle St. Catherine's location. You must be an Aerie A-list member. If you are not already a member, you can sign up for free to receive great offers like this one.