$2.00 off Printable Coupon for Neutrogena Deep Clean Wave Foaming Pads
Thanks to extensive Bargain Mooser Alicia for this deal! She sent us a bunch of deals, including this $2.00 printable coupon for Neutrogena Deep Wave Foaming Pads.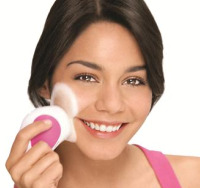 From what I know of the system, you use it to clean you face (brilliant)! The foaming pads, go on the end of this vibrating like machine that sort of massages away the dead skin, and they foam. For clean face goodness!
Evidently you need to replace the pads every so often due and that is why this coupon would be of value. The foaming pads look to be around the $12 mark (30 ct.) so a $2 discount is a rather nice percentage!
To learn more about this system, try out Neutrogena's website devoted to the Wave:
Anyone use the system?