Wii Game: EA Sports Active For $54.99 @ Dell.ca!
EA Sports Active is a new game for the Nintendo Wii, which was recently released. Well, I'm calling it a "game" but it's more of a fitness addition to the Wii. Dell.ca are selling EA Sports active for only $54.99 from their online store!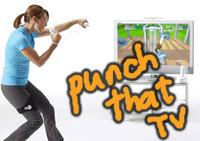 The actual game comes with a nunchuk strap and resistance band, for extra options in the game. If you'd like to watch a trailer, you can see one here on youtube. The difference with the regular wii is that this game tracks lower body movements as well as upper.
To show you a price comparison, Amazon.ca are currently selling EA Sports Active for $64.99, $10 more! So I reckon this is a fairly good price for Dell, considering this is such a new game. Plus the fact that you get free shipping from Dell Canada always makes a deal much sweeter.
I haven't tried this game yet, have you? Is it worth buying?
If you're still trying to find a Nintendo Wii or a Wii Fit balance board, check out this post about Consolewatch, the wii finder!