Today Only: 50% Off Fujita Xtreme HD Lite Sports Waterproof Camera @ The Source - Now $60 (Expired)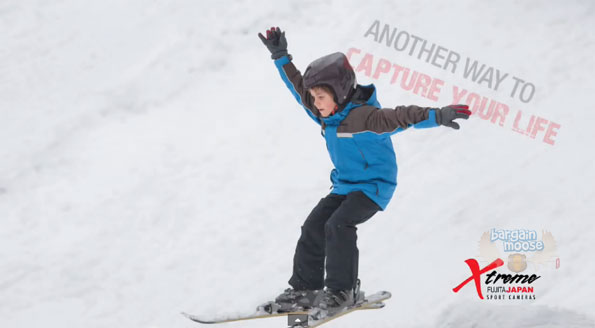 Want another way to capture your life? The Fujita Xtreme HD lite sports camera is on sale for just $59.99 today only at The Source. It was originally priced at $119.99, which puts it at a $60 discount (50% off).
A friend of mine recently mentioned to me that he has been looking into getting a GoPro camera but that his budget just wouldn't allow it. Those cameras are extremely popular at the moment and with due reason but shelling out a couple of hundreds on one just isn't possible for everyone.
The Fujita action camera is definitely a great compromise, especially if you take advantage of today's sale to get it for 50% off. Here's a quick round-up of its specs:
720p, 30 fps & 5MP
Mountable to a helmet, dashboard or bike handle bar
Waterproof up to 33'
It's also very easy to use as all you need to do is press one button to operate it. At The source, there are 9 reviews for it and a total of 4/5 stars, which is quite surprising for an affordable action camera like this one that won't break the bank. Here's what one reviewer had to say about it:
Calling this "a poor man's GoPro" doesn't come close to doing it justice. This thing shoots absolutely crystal clear video at almost any distance, even right up close. (Think "a few inches.") My only gripe would be the sound; there's a tiny pinhole in the back through which sound reaches the built-in condenser microphone, and even when I'm only a few feet from someone, you can barely hear their voice at all, and even mine is somewhat muted. Still, this camcorder represents GREAT value for the money, even at full price.
As for the sound, it can definitely be a hit or miss in that department. Even for a highly reputed action like the GoPro, you could have sound that's not 100% clear depending on the activity you are performing and the weather outside.
Shipping
With regards to shipping, a $4.99 standard fee will apply at checkout but make sure to enter The Source coupon code TS4411 before you check out to get free shipping. Alternatively, you could also have your order shipped to your local The Source store for free.
(Expiry: 25th February 2015)