Today Only: 40% Off OtterBox Accessories @ The Source Canada (EXPIRED)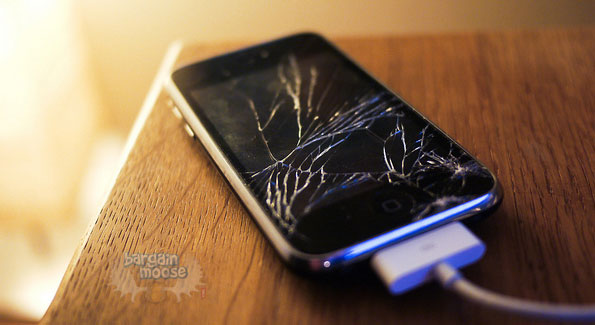 Does the picture above make you cringe? Don't let that happen to you by protecting your devices with Otterbox accessories. These are 40% off today only at The Source.
This sale only seems to extend to older models of phone cases, so for instance, the Otterbox for the iPhone 6 and iPhone 6 Plus aren't part of the equation. So if you have an "older" phone, then now is definitely a great time to get a new phone case or maybe even get one for someone as a Christmas gift.
If you tend to drop your phone a lot, then the Otterbox Defender case is a very good choice. The one for the iPhone 5C, for instance, is on sale for just $35.99 (reg. $59.99). It comes with a screen protector, a sillicone outer layer and a polycarbonate cover. Both the outer layer and the cover are designed to absorb impact, which means that no matter how many times you drop it, it should keep your phone safe. Of course, there are always exceptions but for the most patter, you can rest assured that the Otterbox will get the job done.
After cracking the screen of one phone and dropping the other in the toilet, my hubby immediately bought an Otterbox case when getting yet another phone and let's just say that he's already had it for over a year -- so far, so good!
In fact, The Source's sale doesn't only extend to Otterbox phone cases, but also to other accessories like the Otterbox utility latch. It's on sale for just $23.99 (reg. $39.99) and is essentially a set of straps that you can use to secure your tablet to either any flat surface or your hand. It also comes with an accessory storage bag. I love that it can be used to secure a tablet to your hand as I tend to use my tablet in bed the most and it would super handy to watch movies without having to hold the tablet awkwardly and uncomfortably. At Amazon, this same product is actually $54.97 right now.
Usually, a $4.99 shipping charge would apply to any order but right now, you can use either The Source coupon code:  TS499 or TS4411 to get absolutely free shipping on any order.
(Image Credit: Håkan Dahlström)
(Expiry: 20th December 2014)