TigerDirect Canada: Free Shipping on $25 TODAY (EXPIRED)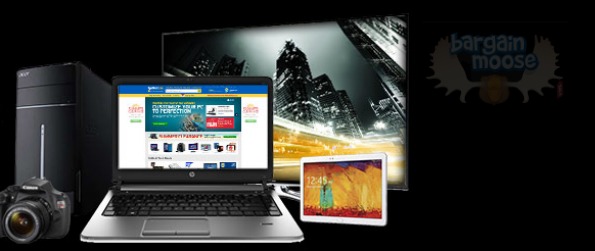 Tiger Direct rarely ever has free shipping promotions (even with a minimum), so when they do it is big news! Receive free shipping on any order of $25 or more.
If you are technologically minded, then this post is for you (written by someone who merely dabbles). There are plenty of good items at Tiger Direct to pick up with this offer.
This HP V702W 128GB USB Flash Drive is one of the best sellers under $50. Priced at only $45.99 with free shipping, you are getting a huge amount of space in a portable drive. The flash drive has up to 190MB/s read speed and 130MB/s write speed. USB 3.0 will transfer your documents as fast as possible, but the drive also comes with USB 2.0 backward compatibility. This is very useful when synchronizing with older computers. Newegg Canada has the same drive for $49.99 + $0.99 shipping. The HP flash drive garners good reviews on both sides with positive words like these:
This is a terrific USB flash drive that provides lots of storage, USB3.0 connectivity. It is reliab. I have other HP flash drives (2 are more than 5yrs old). They are well made and just don't fail.
Another deal you will seriously want to pick up is the Cougar Solution Black Steel Gaming ATX Mid Tower Computer Case currently for $41.99 after a $10 mail-in-rebate rebate. So you pay $51.99 up front and get $10 back. The real gem in this deal is the free shipping. Newegg Canada has the unit for slightly cheaper at $49.99, but they are asking $22.99 for shipping costs. Ouch! Make sure to download your rebate forms (they will show in your cart). The rebate is only valid until the 14th.
You can also load up your cart with lower priced items to hit the $25 minimum. This Samsung Galaxy S4 Flip Cover Folio Case was originally priced at $52.79 (take that with a grain of salt), but is on sale for just $11.97. There are five different colours to choose from so you could buy one or buy several to change out when the mood strikes.
Overall, I think this is an excellent deal and I am pretty excited about it. What are you going to buy at Tiger Direct, Moosers?
(Expiry: 12th December 2014)