TigerDirect.ca: 2 TB External Hard drive $119.97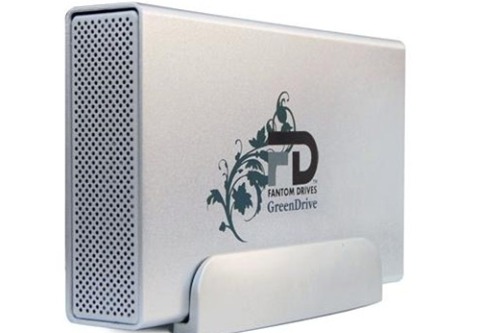 2TB external hard drives run a pretty penny these days. They are usually found for between $149 - $199, so this Fantom GD2000EU GreenDrive External Hard Drive is no doubt a good price at $119.97 for 2TB of space. The Fantom GreenDrive is also a bit different than your stand external hard drive: it reduces your power consumption by 40% compared to other external hard drives. Thus the 'green.'
The hard drive is both PC and Mac compatible, for those of us with Time Machine. It has a 4.6/5 star rating with 147 reviews. That is pretty good. Here are some other specs you might want to know:
Features a sturdy aluminum casing for maximum durability, fan-free design for silent operation, and can be placed horizontally or vertically to increase deskspace.
I personally couldn't imagine having a computer without an external hard drive these days. It has saved so much headache, especially when my laptop's hard drive went last summer. I managed to recover several programs and many valuable documents. But as with all things, I really don't use it enough... and I lost other stuff like the majority of my wedding plans because of not having backed up for several months. If you don't have one, I suggest investing in one. They are worth it.
Shipping was around $7 for me.