The Source Canada: Monster Beats Solo $129.99 (Reg. $199.99) Boxing Week Sale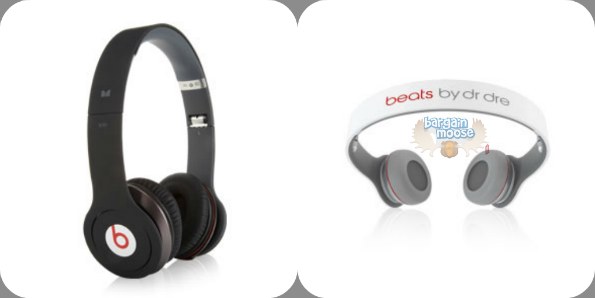 The Source Canada has both the black and the white Monster Beats Solo Headphones by Dr Dre on sale for $129.99 (orig. $219.99, reg. $199.99) this Boxing Week. This is a pretty good price considering the popularity of these headphones and competitor's prices.
I price compared with Dell Canada - who has these listed for $179.99. Future Shop has them on sale for $149.99. Still, The Source's price is better.
Here are a couple reviews:
Son always wanted a pair of these headphones. He is very happy with them. Really cuts down on outside noise. He states they are very comfortable and loves the sound. Will definately be getting a pair for my daughter soon.
at first I was a bit sceptical but wow, as soon as I put them on I was impressed and the sound quality is incredible, although it is a bit pricey it is definitely worth it
Sale ends 31st, December 2011.
Don't forget to check out all the deals on our Boxing Day sales dashboard, and The Source's Boxing Day page.