The Source Canada Long Weekend Doorcrashers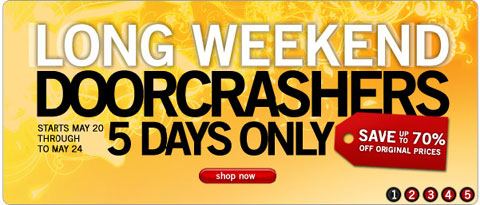 Between Thursday the 20th and Sunday the 24th 26th of May 2010, The Source Canada is having a long weekend of doorcrasher deals.
The offers are on many different items, from video camera sunglasses to laptops. Here are some examples, but click the above link to see more deals.