The Source Canada Boxing Day 2014 Flyer is Live Now! (UPDATE: ON NOW)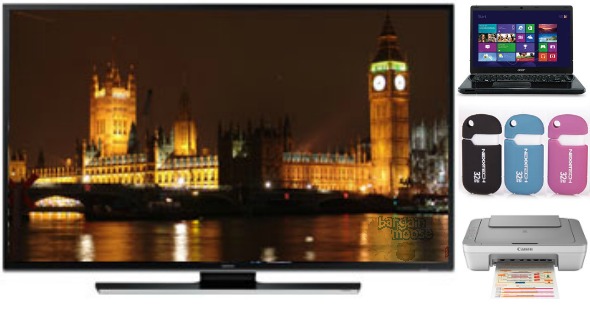 The Source Canada has released their Boxing Day Canada flyer, and it is here for your viewing needs.
This is your chance to shop for all of the electronic deals you need. The Source Canada starts their Boxing Day sales online on the 24th of December at 8 PM EST at 12.01AM EST but the sales will not go live in stores until the 26th of December. Offers will be valid online and in stores, by shopping online at TheSource.ca, you will also attain free shipping on your order when it is over $30 after discounts.
The video game consoles all seem to be super popular. This Boxing Day at The Source Canada you can get the PlayStation 4 500GB Console Bundle for just $449.99. This bundle happens to include the Little Big Planet 3 as well as NHL 15. This particular offer will be valid from the 25th of December until the 31st of December in stores only. If you are more a Microsoft fan, the Xbox One 500GB is available as a refurbished model for $349.99 including the Kinect and Ryse of Rome game. This is also only available in stores.
To get the most enjoyment of your new video game console and games, you will require an appropriate TV. Well, it looks like The Source Canada might be your one-stop-shop this Boxing Day because they have hot discounts on televisions as well. The Samsung UHD TVs are what everyone is talking about and you can have one to call your own for just $1399.99. This is the Samsung 55" UHD LED Smart TV model and it will do everything from stream movies on Netflix to provide you with great graphics for all of your gaming needs.
Perhaps you are just on the hunt for a great personal laptop. If that is the case, the Acer Aspire Touchscreen 14" Laptop is on sale from $529.99 down to $399.99. This laptop features Intel Core i3-4030U as well as 4GB RAM and 500GB hard drive memory. This laptop will be more than capable of meeting your everyday needs.
Some of the other deals you won't want to pass up during this Boxing Day sale @ The Source:
Here are the first few pages of The Source online Boxing Day 2014 flyer, but you can also view the full version of the here.
And here are the first few pages of the in-store flyer which starts on the 26th, and you can see the rest here too.
(Expiry: 7th January 2015)