The Source Canada Black Friday Sale: Save Up To 70% On Door Crashers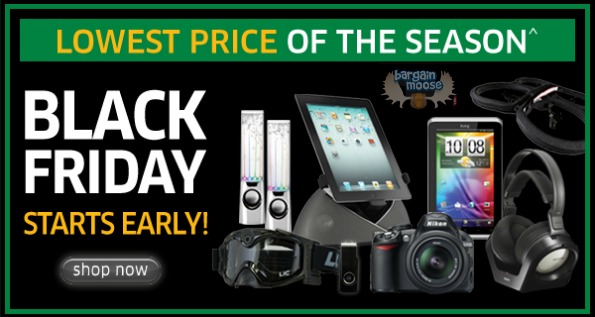 The Source Canada is having their Black Friday sale early with up to 70% off on door-crasher items.  All items may not be available at all stores and sale will end on November 25th 2012.
This is one of the best deals I've seen yet.  This Blackberry 32GB Playbook-Bundle (item # 1986102) was $599.99 and is now only $199.99.  This definitely makes a great Christmas present and will be in high demand this year.  Grab this while you can, especially at this price.
Ooh, how about this Garmin NUVI 40LM GPS (item # 1917124) that was $169 and is now only $99.99.  I swear these were invented for men, as they absolutely hate to stop and ask directions.  It is nice, though, to be able to type in an address and know exactly where you are going.  I remember when these first came out, I got such a laugh with a voice all of a sudden telling me where to turn and so on, but quickly came to rely on it.
This one is an amazing buy for kids.  The Blue Hat R/C Monster Car II Thunder Tumbler (item # 6018793) was $19.99 and is now only $9.99.  What little guy doesn't like a remote control vehicle? This one has fast speed, spinning stunts and tire wheelies.  It also has a special action button to perform cool tricks and 2 frequencies so you can race with your buddies.  Don't forget the batteries, they have an Infinicell Alkaline battery combo-60 pack (item # 2301555) that was $44.99 and is now only $17.99.  This is a very handy thing to have this season.
Shipping: $4.99 for standard.
(Expiry: 25th November 2012)