Staples Canada: Royal Sovereign 8-Sheet Personal Micro Cut Shredder Was $170 | Now $70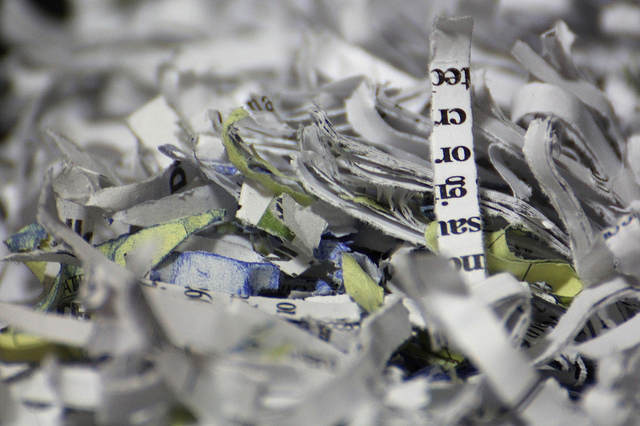 Now that tax time is over, you might have a bunch of documents you want to get rid of. You don't want to throw them in the garbage and definitely not in the recycling, as your personal information is all over them. What do you do? You shred them. With prices as low as $69.99, regularly $169.99, how can you not ensure your personal safety with a Royal Sovereign 8-sheet capacity personal micro cut shredder from Staples?
Shredding eight sheets at a time is so handy, otherwise you really could be sitting there for hours. Your documents shred into teeny tiny micro pieces so there is no chance of pasting those bits back to together. The waste bin is large so you don't have to change it very often as well.
As soon as you put the paper into the machine, it starts shredding and stops when it is done and there is an auto reverse in case of paper jam.
Just to show you the deal that this is, I found this exact model at Home Depot selling for more than Staples original price of $170, selling for $199. Walmart also sells it for much more than regular price, now at $239, but it is out of stock.
This item will also ship for free. I don't see any reviews I can tell you about, but what can you say about a shredder? Shreds up my pieces quite nicely?
As luck would have it, Staples also has individual coupons right now, which could potentially reduce your costs on this purchase. What I mean by individual coupons is that you'll have to follow the links on that coupon page to get yourself to a page where you can request to be sent an individual coupon. They have a save $20 on $150 in office supplies, which could potentially be used on this shredder (and some other items with a total of $150). Otherwise, you could use the $20 off $100 using Visa checkout as well. If you don't feel like spending more to save more, this deal stands up on its own as it is.
Photo credit: Sh4rp_i
(Expiry: 26th April 2015)