Staples Canada: Dirt Devil Quick Lite Vacuum Only $50 (Was $90)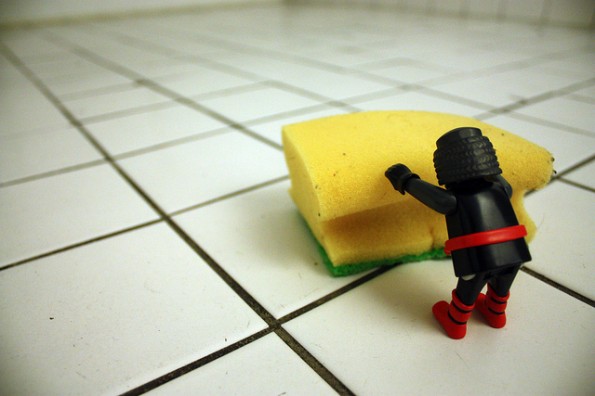 If you are looking for a handy little vacuum for your dorm or new apartment, Staples has a great deal on. Get the Dirt Devil Lite Plus cyclonic compact vacuum for only $49.96, with a regular price of $89.96.
This looks like quite the vacuum for under $50. Totally light-weight, it is only 9lbs. It is so light, my kids could use it. Hmmm... maybe I should pick one up for them and get them to help out a little more around here! Even though it is light, it is still powerful with a 7 amp motor. It also has a HEPA filter that traps 99.97% of dirt, dust and pollens down to 0.3 microns, which sounds like quite a lot! The hose is 8' long and the power cord is 20' so I'm sure you could get your entire apartment clean starting from one spot.
The vacuum also comes with a crevice tool and an upholstery tool. This little lady has it all!
You might be thinking that a vacuum this cheap might be a piece of crap. Well, its not. There are quite a few reviews on the website, and it has an overall rating of 4.1 stars out of five. I even wonder if it does a better job than some of the more expensive vacuums out there.
This powerful little machine picks up dirt my other vacuum left behind on both carpets & bare floors.

I like how easy it was to put together. It cleans efficiently and fast and it is light weight making cleaning easier and more enjoyable. It is very easy to clean out and maintain because of it's neat compartments.
Downfalls include that its a little loud and that the power cord might not be long enough, although I think its plenty long. I also don't mind loud vacuums as they help drown out the noise of the kids when I need a break from whining or fighting. ;)
This vacuum will also ship for free from Staples.
Photo credit: Rafael Penaloza
(expiry: 19th August 2014)