Sphero Robotic Ball Only $70 & Free Shipping @ Newegg.ca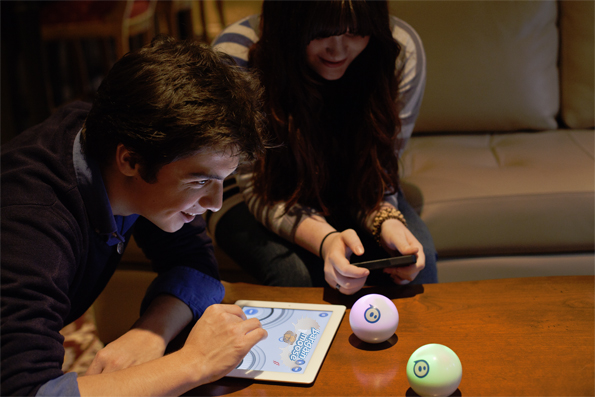 Newegg sent me a link to this item on their site, which appears to be a very good deal – so I thought I'd let you guys know about it too. I've never seen a Sphero Robotic Ball, it's an interesting product! Regularly priced at $219.99 (?), you can pick it up for only $69.96 with free shipping from the Newegg marketplace right now.
The item is on Newegg marketplace, and it's sold via Shoptronics. That's a brand we've also mentioned here on Bargainmoose too.
But what does it do!? The Sphero is a robotic gamaing system which is compatible with iOS & Android. It's not just a ball that changes colours! There a few games built in, as well as some augmented reality games.
Compatibility
This Sphero Robotic Ball works with the following devices as long as they have ios 4 or greater: iPad, iPad 2, iPod Touch (3 & 4) and iPhone (3GS, 4, 4S, 5). It also works with Android Marketplace Android devices with operating system 2 & 2.2.
Price Comparison
Prices elsewhere in ascending order: $93 @ Amazon, $95 @ Shop.ca, $100 @ The Source. Just note that the Sphero 2 is now out and available. If you're searching and price comparing yourself, note that the second edition may come up in your searches too. So therefore, this price from the Newegg Marketplace is pretty great, coming in at 25% less than the next price up.
Video Review
Here's a little review I found on Youtube if you want to have a watch:
The guy above shows you some of the things you can do and some of the games which you can play on the Sphero.Check out the zombie game! The Sphero looks really cool, I'd imagine my four year old daughter would love this.  Actually, now that I come to think of it, my 39 year old partner would also love it. :|
(Expiry unknown)