Shop.ca Coupon Code: $40 Off $99 *HOT*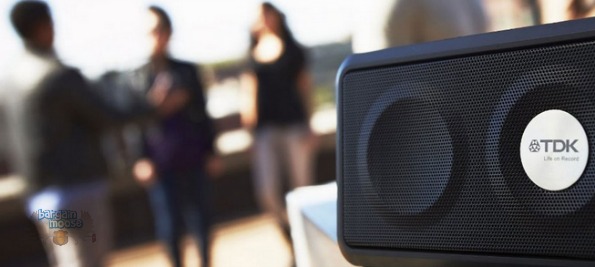 Shop.ca has released a sweet coupon code just in time for you to use it on some hot Cyber Monday purchases. Receive $40 off orders of $99 or more right now at Shop.ca!
Click here to shop @ Shop.ca now
Coupon Code: SAVECA40OFF99
Discount: $40 off $99
Expiry: 5th December 2014
This excludes the usual gift certificates, but applies to anything else. Why not purchase yourself one of the following awesome deals I have picked out for the occasion.
Imation TDK A33 Bluetooth Ultra Portable Speaker Was $134.99 | Sale $109.99 | After coupon $69.99
This is not a regular wireless speaker with built in microphone, though it will certainly provide you with great sound and functions as a speakerphone. However, unlike other speakers, the Imation is weatherproof for wherever life takes you - be that beside a pool or half way up the side of a mountain. Enjoy the bluetooth wireless transmission and do not worry about your speaker getting in touch with Mother Nature.
PlayStation PS4 500GB Watchdogs Bundle with Extra DualShock 4 Was $559.99 | Sale $489.99 | After coupon $449.99
We have seen some great deals on PS4s so far this sale season, but this one is great as well. You get the Watchdogs bundle with a 500GB console and an extra controller all for $450. This is the first bundle I have seen with an extra controller thrown in for this price - and everyone knows you cannot get by with one controller anyway - so pick up this deal ASAP.
You can also use this coupon on less expensive things as long as your cart equals $99 when you are done. I suggest picking up the Braven 570 Portable Wireless Speaker for just $59.99, was $99.99 if you are looking for a cheaper wireless speaker than the one above. Add on these Denon AH-W150 Exercise Freak Bluetooth Sports In-Ear Headphones (Black) for $69.99 (was $169) and take $40 off your entire order.
In addition, Eva pointed out an excellent deal this morning on a pair of Sennheiser Momentum On Ear headphones. You can pick them up now for just $109.99 (originally $249.99). However, I am going to get these Sennheiser HD 280 PRO Headphones - Black that are just $99.99 today, and only $69.99 after coupon. The original price on these lovelies is $229.
If you see any other awesome deals to combine with this coupon at Shop.ca, then please drop us a comment and point them out. We would love to hear from you. Also, let us know what you purchase with your Shop.ca coupon code.
All orders receive free shipping.