Shop.ca: 80% Off 2 Pack 10ft Cables For iPhone/iPod/iPad (Now $11.99)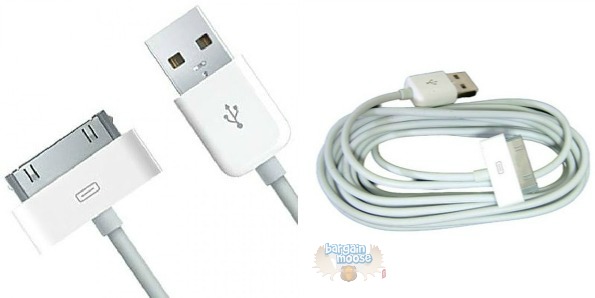 Get 80% off a two pack of Island ten foot cables for your iPhone, iPod and iPad (not compatible with the iPhone 5) @ Shop.ca. Originally $59, the two pack is on sale for $11.99.
The longer cable is supposed to make it easier to charge your Apple device rather then navigating with the shorter cables. You can be farther away from outlets and from your computer when charging. Features:
6 Pin to 30 Pin 3m Cable
High speed transfer rate
Data sync and charge your iPod or iPhone with your Mac and PC
Data sync and power (but not charge) your iPad with your Mac and PC
The website gives a list of compatible Apple products, so check to make sure your device is listed amongst them. There is only one review of the product so far, and they mentioned that it was "Much easier to charge your phone with a long cable."
Free shipping on orders of $25 or more.
(Expiry: Unknown)