Save up to $200 on PCs and 50% off Other Electronics @ Dell Canada's Boxing Day Sale (Starts 26 Dec)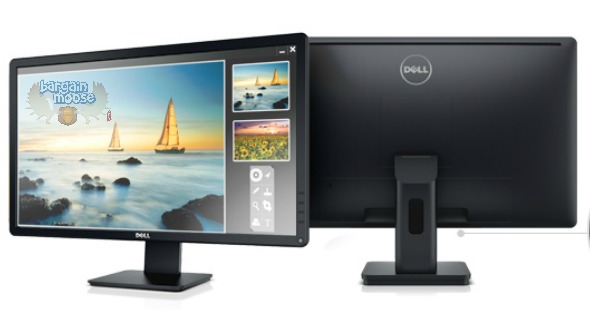 The Dell Canada Boxing Day flyer is available for  you to view now. Stay home this Boxing Day and enjoy big savings. There will be lots of limited quantity doorbusters available during this Dell.ca Boxing Day Sale. The sale will start as early as 6 a.m. EST on Friday the 26th of December. This Dell Boxing Day sale will end on the 29th of December.
I think most people relate Boxing Day to excellent offers on electronics, TVs and computers. It is the best time of the year to get discounts on any of these items you may need. During the Dell.ca Boxing Day sales you can save up to $200 off select computers and up to 50% off other electronics and accessories.
There seem to be quite a few decent offers in the Dell.ca Boxing Day flyer. If you are in need (or want) a tablet, the new Dell Venue 8 Pro 3000 Series Tablet will allow fun and productivity to meet. This tablet was $219.99 but during the Boxing Day sales you will pay as low as $149.99. The Dell Venue 8 Pro 8" 32GB Tablet is $299.95 @ BestBuy.ca.
The Dell 24 Monitor seems to be popular. You can purchase this particular Dell 24 Monitor E2414H for just $119.99 during the Dell.ca Boxing Day sale, which is 50% off the regular price. This monitor has full HD and a max of 60Hz which is basically 60 fps. If you are gaming, most games are set to suit 60Hz anyway. This Dell 24 Monitor is $199.98 @ BestBuy.ca.
If you get frustrated with the trackpad on your laptop like I do, then you would probably like to have a mouse instead. I have had a much more pleasant experience with my laptop since I acquired a mouse. The Dell Wireless Optical Mouse WM123 will be on sale during the Dell.ca Boxing Day Sale for just $9.99. That is a pretty drastic price drop from the regular price of $19.99. This mouse is known for excellent performance and battery life. No drivers are required, just plug in the USB anchor and go.
I've been saving my nickels and dimes all year to get a TV during these Boxing Day sales. Right now my TV takes up so much space in my living room, and I am pretty sure that one of the speakers has blown, but I will be strong until Boxing Day! Dell.ca has this Haier LLC 50 Inch Full HD LED Backlight TV on sale for $499.99 during their Boxing Day Sale, which is much better than the previous price of $599. If you want to spend $100 more, you can get the Haier 55" Full HD LED Backlight TV on sale for $599. The Haier 50 Inch Full HD LED TV is $600 @ Amazon.ca.
Dell.ca also offers financial assistance on items that exceed $249. If you pay the item off in full within 6 months of the purchase, you will also benefit from no interest. Join Dell Advantage (free) and you will get 5% back in Dell rewards.
Shipping will be included with any purchase you make from Dell.ca. I even like that they have multiple payment methods. I don't personally like to use my VISA when making online purchases, so it is great that they accept payment via PayPal as well.
For more great Boxing Day deals you can check out our forums.
(Expiry: 29th December 2014)