Samsung 27" Widescreen LED Monitor: Was $330 now $200 @ NCIX Canada & Free Shipping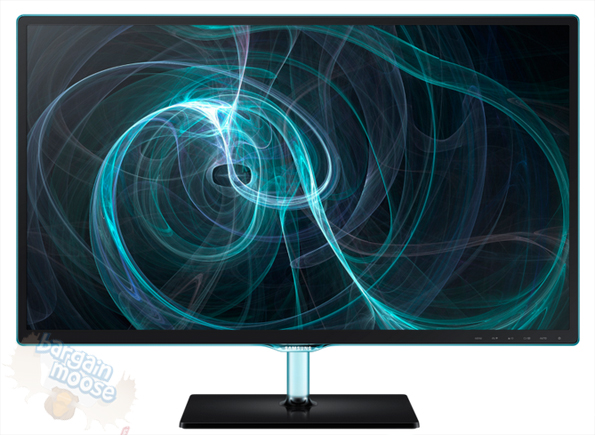 There's a fantastic price on this Samsung S27D390HS 27in Widescreen PLS LED Monitor over on NCIX Canada right now! It was originally priced at $329.99, it's down by $130 to only $199.99 and that comes with free ground shipping too!
Here are some quick details about the more important aspects of the specifications, taken from here:
Screen size: 27"
Contrast Ratio: 1000:1
Response Time: 5ms
Brightness: 300cd/m2
Resolution: 1920 x 1080
This Samsung monitor is compatible with Windows or Mac, even compatible with Windows 8.1.
Price Comparison:
Everywhere else online seems to be offering this Samsung S27D390HS for quite a bit more in price. In ascending order: $285 @ BestDirect, $287 @ DirectCanada, $330 @ DirectDial, $330 @ Newegg, $330 @ The Source, $365 @ OfficeMax, $366 @ FrontierPC, $372 @ Amazon. So as you can see, it's a super price on NCIX.
Reviews:
I've never actually experienced Samsung electronics in terms of monitors. Since I bought my first PC when I was about 19, I've only ever had Viewsonic and Dell monitors, so I don't have any personal experience of the Samsung brand. Have you? Please comment below if so!
I googled for reviews of the S27D390HS monitor and there are a few sites which can tell you a lot more about this item. One here on Digitaltrends scores the monitor with a 4 out of 5. There are many more customer reviews here on Amazon.com and you can read some personal comments too, such as:
I'm giving this 5 stars, because it's awesome.
There are a few concerns about the stability of the base, with people saying it's a bit flimsy for a 27" monitor. Keep that in mind… my partner has his monitors mounted on his desk on extendable arms, so if you plan on doing that, then the stability of the base wouldn't be an issue at all.
(Expiry 3rd September 2014)