PS4 Camera On Sale $50 + Extra $10 Off With Coupon Code + Free Shipping @ NCIX Canada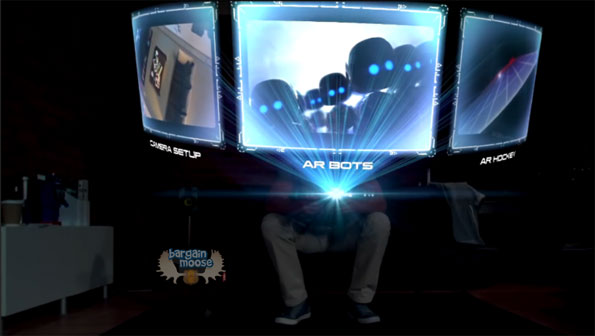 Got a PlayStation 4 or are looking into getting one? Then you're going to want and need a PlayStation 4 camera as one isn't included with the purchase of a console. It's currently on sale for $49.99 (reg. $64.99) at NCIX and you can also save an additional $10 with the coupon code: PS410, bringing it down to just $39.99. It will also be shipped absolutely free!
A couple of months ago, I finally invested in the PlayStation 4 and I have to admit that I was rather bummed to discover that the camera wasn't included. I had previously seen the air bots in action at a friend's place and I was excited to try them out in the comfort of my own living room but activating the Playroom simply wasn't the same without the camera. This is certainly an interesting marketing strategy on PlayStation's behalf because although the Playroom is included on every console, the camera necessary for it isn't, thus making it more enticing for users to go out and spend more money on this accessory! In any case, NCIX's price drop definitely make it much more worth it, especially since Best Buy has it for $65.89 and it's $64.99 at The Source.
It also boasts a convenient design as it's rectangular in shape and can easily rest on either the console itself, a TV stand or perhaps even on top of the cable box. My cable box, for instance, is located in the middle of my TV stand, so that's definitely where I would prefer to place it to make sure that it connects well to the remote(s).
Another cool feature about the PS4 camera is that you can instantly log into your account with facial recognition as well as navigate by simply voicing out commands (much like in modern cars). Of course, it's not as seamless as one might necessarily expect from the description but it's still a neat option to have, especially if you're wanting to impress friends before playing a couple of multi-players games! Speaking of which,
While the NCIX coupon code mentioned in the beginning of this post expires on September 30th 2014, there is no word on when this camera will go back to its original price, up to from its sale price. For more NCIX coupon codes, be sure to keep an eye on the Bargainmoose forum.
(Expiry: 30th September 2014)