Mini Stereo Bluetooth Headset Was $9.89 Now Only $6.99 (US) & Free Canadian Shipping @ Focal Price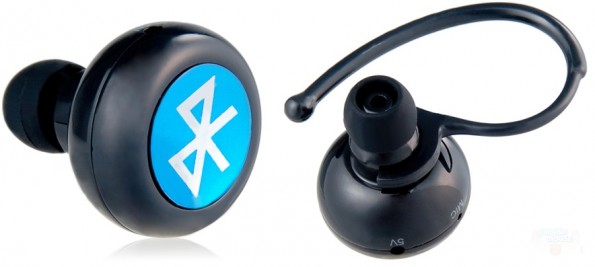 The black Mini Stereo Bluetooth Headset was one of the items that caught my eye in the email newsletter from Focal Price, this morning. It's only a 29% discount on this item, but it's a great price and I thought it was worth a mention. Originally priced at $9.89, it's now only $6.99 with free worldwide shipping!
I've mentioned Focalprice.com here on the blog a few times, but in case you don't know, they charge in US dollars and ship from the US. But as it is free worldwide shipping anyway, you won't have to pay any more than you see on the site. Also, as this item is under our $20 customs limit here in Canada, you wouldn't have to worry about any extra fees either. With the exchange rate, you're probably paying around CA$8.90 in the end.
Focal Price regularly releases a lot of coupon codes, but I've tested all the currently active ones on this item, and they do not apply to give an extra discount. Certain very low-priced items on their site don't qualify for further discounts, and this is one such item.
Here's a quick note about the Mini Stereo Bluetooth Headset itself:
With this mini stereo Bluetooth headset, you can conveniently and safely answer calls while driving. It is compatible with all Bluetooth-enabled devices. The compact size makes it convenient to use.
This looks like the kind of item which would be ideal for driving, of course. As for the reviews of this item on Focal Price, there are 15 five star reviews, with an average rating of about 4.8 out of 5. That's very high, so sounds like this is a great little item. Here are a few reviews for you to check out: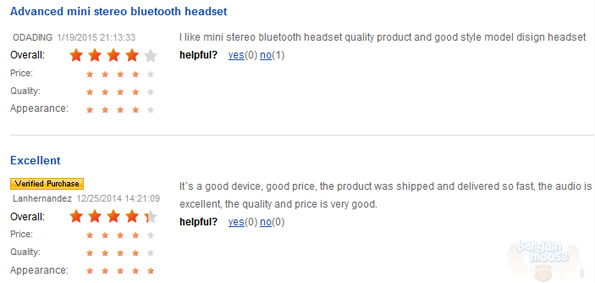 To price compare with similar items here in Canada, the likes of this similar DBPOWER one from Amazon is $22, but most others that I can see are the larger style. So, for the price, I think this is a great little gadget and worth the money from Focal Price.
(Expiry: Unknown)