Microsoft Lifecam Webcam Only $12.99 & Free Shipping @ NCIX Canada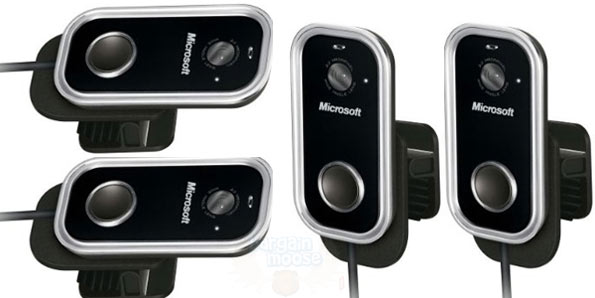 On NCIX Canada, you buy the Microsoft Lifecam for only $12.99, with free shipping!
This is one of the surprise specials from NCIX, and there is only 1 per customer. It is the Microsoft Lifecam Show 2.0MP Ultra Thin Autofocus Webcam W/ Noise Cancellation. Regular price is $52.99!
What's really great about this deal is that it also comes with free express shipping from NCIX! Usually, the shipping fees on NCIX kill some of the deals on the smaller gadgets and electronics, so seeing free shipping on this was a real bonus.
It's got a pretty basic specification, as you might expect for such a cheap item. But if you are just needing a very basic webcam that doesn't break the bank, this could be just the ticket.
A couple of months ago., we bought a very basic webcam for my mom-in-law to be, to put on her old desktop computer. We didn't want to be spending much on it as it's only used about once a week, and we got her a webcam very similar to this one.
P.S. A 3 year warranty is a definite benefit.