Microsoft Canada Store: Save $50 On The Jawbone Big Jambox ($250)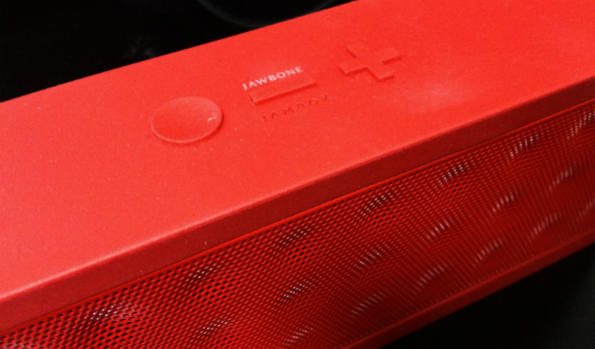 Get the Jambox' bigger bother, the Big Jambox by Jawbone, for $250 from Microsoft.
I remember thinking the original Jambox was pretty cool when it came out a few years ago. Basically, it lets you hook up your bluetooth device to the Jambox to listen to your music. There are tons of products like this around, but this one had some amazing sound. It was great for tossing into a bag or suitcase because it was so small.
For some people, bigger is always better, and for them Jawbone has come out with the Big Jambox! The Big Jambox is, wait for it, like a Jambox but, hold on, Bigger! Jawbone, of course, is traditionally a bluetooth headset maker, so naturally they have included a microphone in the Jambox for phone calls and skype.
The Jambox is about $300 everywhere else, but curiously enough, the red Jambox is around $250 on Amazon Canada. Only the red, though. If you want the white or silver, you can get them for $249.99 ($50 off the original $299.99) from Microsoft. If you want the red, I guess you can choose between Microsoft and Amazon.
Shipping is free!
(Image Credit: Naoko Takano)
(Expires: Unknown)