Magellan Maestro 4040 Portable GPS for only $99.99 @ TigerDirect.ca
UPDATE - offer now finished!
Tiger Direct Canada are doing a great deal on this Magellan Maestro 4040 GPS navigation system. The price tag is $99.99, which is an instant discount of $205 off their regular price. The reason for the uber-low price tag is the fact that this GPS unit is a refurb.
It does have a limited warranty though, at only 3 months, but for this price, you cannot really argue. Less than a hundred bucks for a named brand sat nav system is excellent.
I've always wanted to get a GPS navigator, but I cannot really justify it, as I don't drive much. Although, I really wished we'd had this on my road trip around Australia! Poring over the city maps and the "UBDs" was a nightmare, especially after dark, with only a Maglite to help me! That caused a lot of arguments between my and my partner, I can tell you that!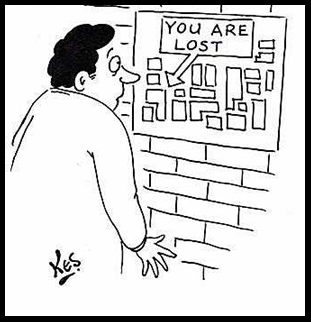 If we had only had a nice little GPS system, it would have saved me no end of grief! If we're going to be doing any more road trips, I am definitely going to invest in a car navigation system!
Well, we live and learn…
- Anna
P.S. I would go through DealGuild.com for 2% extra cashback from Tiger Direct.