Kobo Glo HD E-Reader just $85 @ The Source!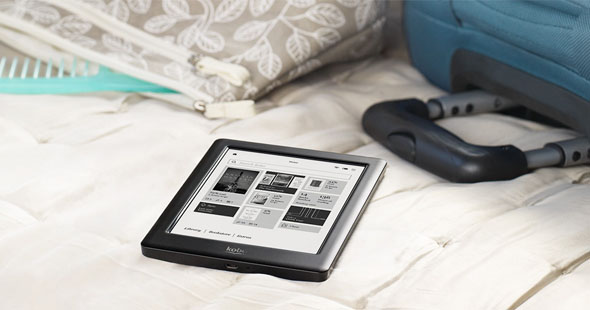 Do you have an e-reader, Moosers? Or do you prefer flipping the pages of a paperback? I'm torn. I love books but I also love the convenience of being able to read in the dark and having all different stories in one place. For my birthday, I was actually given this exact e-reader that is on sale at The Source - the Kobo Glo HD - and it's great! This Kobo is currently $20 off at The Source but there's more! New subscribers to their email newsletter are sent a coupon code for $25 off your next $100 purchase. Apply this code to the Kobo Glo HD and pay just $85!
I received my unique coupon code within a few minutes of signing up so there's minimal waiting involved. (Note: be sure to use an email address that has never been signed up for The Source's newsletter; people are reporting that they're only receiving $10 coupons if they use an address that has been registered in the past.)
The Kobo Glo HD itself is a lightweight e-ink reader with a 6" (diagonal) touchscreen, wi-fi and great battery life. I find the size just right for comfortably fitting in your hand, though I now have mine in a case that's a bit bulkier. The HD e-ink is designed to read just like a printes page; the front-lighting reduces eye strain and it's easy to change the brightness as well as the font size and style for easy reading.
If you're in the market for an e-reader this is a fantastic option at a really great price. The lowest price I was able to find elsewhere is $109. Save another 23% at The Source by registering for email updates.
You can have your new e-reader shipped to your local store for free or pay a fairly reasonable $4.99 for standard shipping to your home.
(Expires: 11th February 2016)