Kindle 6" Wi-Fi eReader with Touchscreen Only $59.99 Today @ The Source Canada (EXPIRED)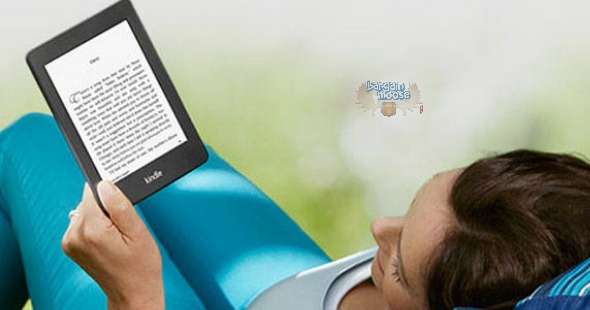 Personally, I love to read. The Kindle seems like a convenient way to get all of your reading done on one device. Today, The Source Canada has the Kindle 6" Wi-Fi eReader with Touchscreen for only $59.99. This awesome little eReader would have normally cost you $79.99.
I always love getting into a good book for long bus rides, but to be honest with you it can become a hassle lugging books around with me for travels. That is why having a Kindle would be excellent if you love to read. You can have so many books available right at your fingertips, even if you finish a book half way through your travels you can just select another and keep on reading.
During the Boxing Day sale at The Source Canada, you can purchase the Kindle 6" Wi-Fi Reader with Touchscreen for only $59.99. This Kindle is the black version and would normally cost you $79.99. I did a little price comparison on this Kindle eReader. The next best price I was able to find was $64.00 @ Amazon.ca. It was also regularly $79 at Amazon Canada.
This Kindle eReader is touchscreen and also has an anti-glare screen to enable you to feel like you are reading off real paper. You will be able to read in any light settings with no problem. I really do hate glares on my devices. The battery life also seems fantastic. If you read for only half an hour each day, the battery is estimated to last you up to 4 weeks. Realistically if I get into a good book, I can read for several hours each day so the battery won't last me that long.
If you connect to Wi-fi, you will be able to download from millions of books. This is an excellent device if you love to read. If you stumble across any words in your book that you don't quite understand, you can just pop up the dictionary function to get it all figured out. Here is one of the reviews I found on Amazon.ca:
I was a little surprised at how easy to use this was. The first time I turned it on, it asked me a couple of questions and was ready to go within a few minutes.
Alright, it does not have the romance of a book. But then, it does not close on you unless you stick your thumb right into the spine. You can read it with just a thumb! And you can change the font and text size, and make the same book different when you get bored.
You can purchase the Kindle eReader at this price both online and in stores at The Source. You will even get free shipping with this purchase since it exceeds the minimum spend threshold to get shipping included from TheSource.ca.
(Expiry: 26th December 2014)