iTunes Store: Vizzywig Video Editor App For iPhones And iPads | Was $30 Now FREE (EXPIRED)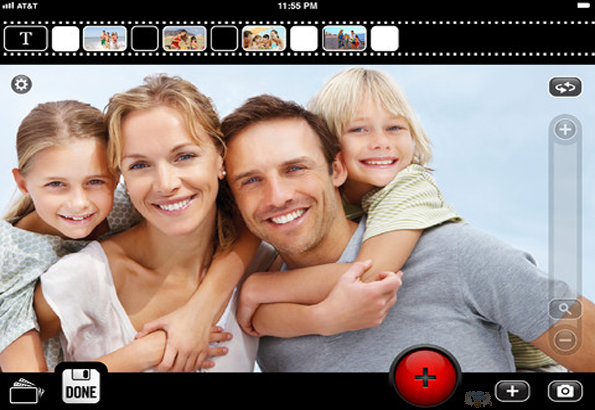 For a very limited time, you can get this highly regarded video editing app for your iPhone, iPod Touch, or iPad for free! The Vizzywig Video Editor App for these Apple devices normally costs $29.99, but it's currently free! It will go back to its regular price some time today (September 25th), so download it now before it's too late!
The Vizzywig Video Editor Movie Maker And Multi Camera Film Edit Effects Slideshow Music Editing Credits App (I dare you to say that fast five times) is a very versatile program to have at your disposal. You can check out the myriad of features that it has by clicking here.
I used to make independent movies when I was younger (don't worry, they weren't very good), and I used to always use Sony Vegas. The fact that this app makes it easy to edit and compile movies right on your Apple device makes this very useful for both amateur videographers and casual users alike.
I have an iPad mini and an iPhone, so I plan to download this app as soon as I submit this deal for my fellow Bargainmoosers to check out! Even if you barely film any videos on your device, you can compile some sleek slideshows with your photos with Vizzywig as well. Either way, this is definitely worth checking out, especially since it's free!
I've included a snippet of a review from a satisfied customer on the Apple iTunes website below:
This is an incredible little app!!! I've been creating professional videos for many years and the capacity of my little iPhone and iPad for capturing video and editing on the fly has just kicked into high gear. The panning zoom is very smooth, one touch and it smoothly zooms in or out. The image stabilization is pretty good too.
Download this great app for your iPhone, iPod Touch, or iPad before it's too late! It expires today, so get it while you still can. I hope you all enjoy your day today, Bargainmoosers!
(Expiry: 25th September 2014)