iHome iBT24 Mini Speaker $39 @ Chapters indigo (Save $31)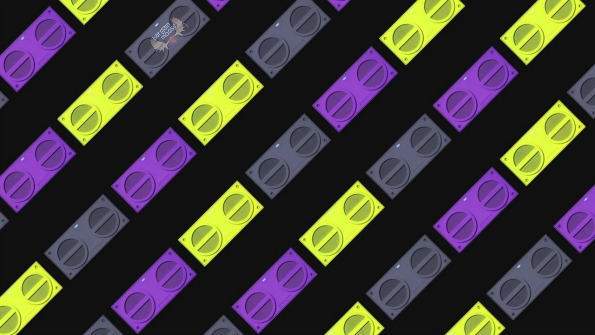 I love a good audio deal, and this iHome iBT24 Bluetooth Rechargeable Stereo Mini Speaker sale at Chapters Indigo Canada is a solid deal. Originally $70, the iHome mini speakers in various colours are now on sale for $39.20 each.
The first order of business is price comparing. These speakers are completely sold out at Best Buy and Future Shop because they had them on sale for around the same price. At places where you can still buy the speakers, the iHome mini speakers are generally far more expensive. At TigerDirect Canada, the yellow version is $46.99 and the purple is $47.99. You also must pay for shipping at TigerDirect. Black is the cheapest colour at Amazon Canada, yet it still costs $59.97. a secondary seller on Amazon has the purple for $50.99.  I price compared at The Source Canada, but both the yellow and the purple cost $74.99 there.
As you can see, Chapters Canada has the best deal on these speakers currently. If the twins (Best Buy and Future Shop) are any indication, the speakers will sell out quickly as well because this is a superb deal.
The iHome Bluetooth Rechargeable Stereo Mini Speaker is available in purple, grey, or lime green. It measures a mere 6" by 3" by 2" approximately, so a lot of sound is packed into a very small unit.
Bluetooth allows you to stream music wirelessly from any device. However, this little unit has more to offer than that. The long-lasting lithium-ion battery will give you countless hours of music between charges. With a 2-in-1 cable, you can charge your device off the speaker's battery while listening to your music at the same time.
There are not any reviews on Chapters, but this reviewer on Amazon says:
This speaker is amazing for the price I've been using it for a while now and I haven't experienced any problems. I've used it pretty roughly and it still works perfectly. The sound quality is really good and it is really loud especially for the size of it.
I think these would make great gifts and they are very good for the price that Chapters is asking. In addition, you receive free shipping on all orders at Chapters Indigo right now.
(Expiry: unknown)