Half Price Black & Decker Hand Vac @ Amazon: Now $39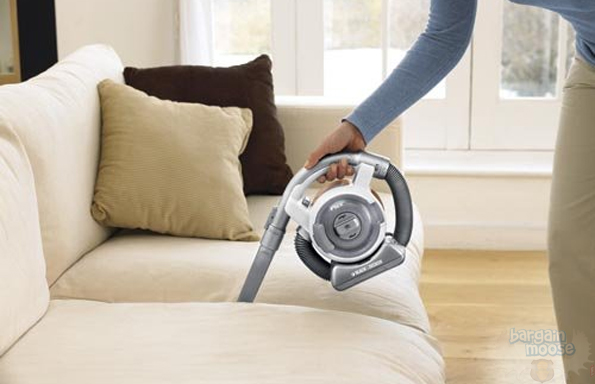 Over on Amazon.ca, they're selling the Black & Decker FHV1200 12-Volt Flex Hand Vac for more than half price (51% discount) - down from $79.99 to only $39 with free super saver shipping.
I was writing in the Dyson post earlier that I find it pretty annoying cleaning the car with the large vacuum cleaner, so this handheld could be another option (as you can tell from the description pasted below).
Cordless, portable and ultra-compact so you can tackle chores without lugging out your full-size vacuum
It doesn't quite have the price tag of the Dyson DC35! I spotted the same model for $90 at Bed Bath & Beyond, or $98 from Techdepot - meaning $39 from Amazon is a respectable price.
There are no reviews on Amazon.ca for this particular model yet, but you can read some on Amazon.com. Over there, it achieves a score of 3.8 out of 5 stars. Now, that's not incredibly high, as there are conflicting reviews about how good the battery power is, and comments such as " It may pick up a crumb but that is about it." For less than $40 you're obviously not going to be getting the most powerful and amazing handheld vacuum cleaner in the world, but it could be handy now and again.
(Expiry 16th July 2012)