Future Shop Canada: Clearance On Puma Luggage (EXPIRED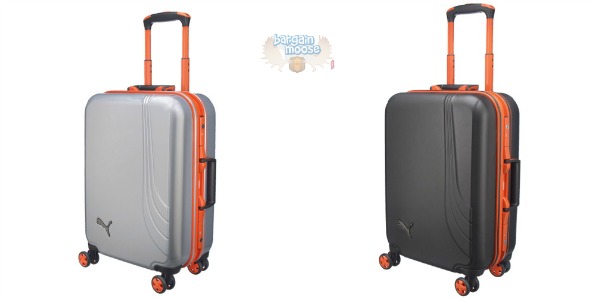 Future Shop Canada is offering $90 off 19" Puma wheeled luggage, now $79.99. They are also offering $100 off 24.5" Puma wheeled luggage - now $99.99.
These are the four pieces of luggage on sale:
There are essentially two sets here: the black/orange set and the silver/orange set.
For some reason, one of the 24.5" Puma suitcases has some low star ratings. I turned to the reviews to understand and there was only one review that started off like this... "This Luggage has a great hard exterior shell, however, it is pretty small. " I am confused: the luggage makes it pretty clear it is 24.5" - if you needed bigger luggage, then order bigger luggage!
I think this luggage would be pretty distinctive at the carousel because of the lovely bright orange on it - making it easy to spot and harder for others to mistake your luggage for theirs.
As per usual, get free shipping on orders of $20 or more.
(Expiry: 20th October 2013 or when they sell out. Limited quantities available).