Free PC/Mac Download of Peggle (was $4.99) from Origin.com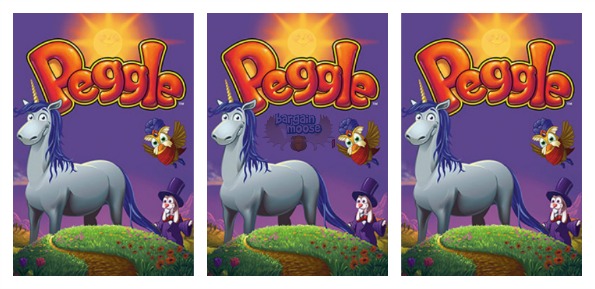 Who wants a great freebie?  Right now you can get a great one from Origin.com with no purchase necessary. Get a free download of the game Peggle for your Mac or PC. Just search for the game using the search bar to find it.
Personally I have never heard of this game but even if it's not then best game you have ever played, its totally free so who cares really!  Peggle did however win a dozen of awards and msnbc.com calls it one of the "Top 5 most addictive video games of all time!" so it is definitley worth the free download.
This game is a blend between skill and luck and it has 55 different levels to keep you interested. You can play against friends or you can play against the computer.  It also has 10 different powers, 75 Grand Master challenges and some amazing art work in it.
This puzzle game is normally priced at $4.99 so not a bad little freebie to get. Even though I don't often play games on my computer, I do get these deals for down times (not that I have many being a mom ;)) I travel sometimes and bring my computer and having some games to pass the time is perfect.
To be able to get this freebie, you will need to first download the Origin game client as well as create an Origin account to redeem this offer. It is free to do this so there is no cosst to you.  It is a good thing to do anyways because Origin does come out with these freebies from time to time.
(Expiry: 5th August 2014)