eBay Canada: 80% Off 3 in 1 Battery Back, Sync Adapter & Memory Stick - $9.89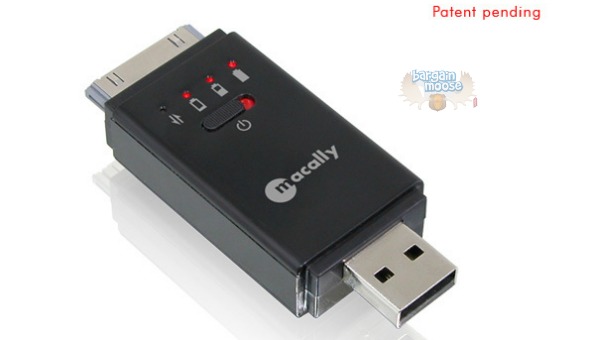 eBay Canada seller momosworld is offering 80% off the MSRP for this fantastic Back Up Battery, 2GB USB Memory Stick & Data Sync Adapter for iPod & iPhone. Originally $49, the 3 in 1 is on sale for $9.89 + free shipping!
This sweet little device is compatible with:
iPhone 3G, 3GS, 4, 4S
iPod Touch 2G, 3G, 4G
iPod Nano 5G, 6G
As you can see, it is not compatible with the iPhone 5.
This is a brand new product. They take it out of the manufacturer's packaging to send it to you via free shipping. GST / HST will be applied to your order at checkout depending on which province you live in.
This device totally rocks. You can store 2GB data on the stick, sync your device through it, and the device acts as an external battery pack which is great for emergency situations when your phone dies. It will give you an emergency hour of talk time on your phone.
There are around 150 left for sale. Over 300 have already sold.
(Expiry: When they sell out)