EB Games Canada: Bioshock 2 for PC Just $0.99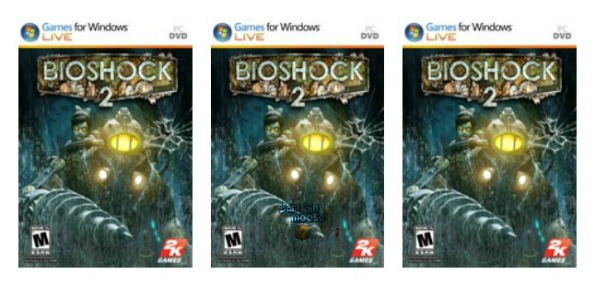 There is a great deal happening right now over at EB Games Canada.  You will be able to get the game Bioshock 2 for any PC for just $0.99.
A lot of the time when a PC game is priced this low you end up getting just the digital download instead of the actual game.  This deal for $0.99 is for the actual physical game.  It is for both multi-player and single player and is a cool fighting game set in the future.
Here is a couple of customer reviews:
This game, was absolutely astounding. Re-immersing yourself into the depths of Rapture once again, proved to be an exceptionally outstanding sequel to the original Bioshock. Taking the flaws from the original Bioshock, 2K Games learned from their mistakes with the old hacking system and transformed it to where the game doesn't pause until you hit ESC. Non-stop Big Daddy own-age the whole game. Excellent work!- Justin S
Fantastic game, I loved the first one but this one is really good too. But one thing, there is something about it that's missing or not making it perfect.. I think it's the atmosphere, it wasn't as strong as the first one. It took me 8 hours to complete it in a day, but still you should get this game.- Dale K
The average rating of the game is 8.8/10 stars so that tells me it is a really good buy.
As for the cost of shipping, it will depend on how much you buy.
(Expiry: Unknown)