Double Discount! Seagate 2TB Hard Drive for $99.99 ($20 savings) @ TigerDirect.ca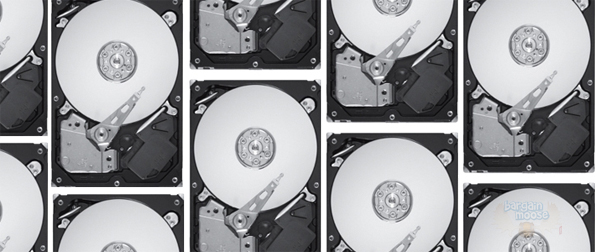 Here's an eco-friendly 2TB HDD from Seagate, with a wallet-friendly price from Bargainmoose. It's down from $119.99 to $99.99.
The deal is $15 off plus another $5 discount for using the Tiger Direct coupon code WIND61390 at checkout.
Oh, the green movement. How you've come to take over the world! Good for you, green movement. Other than the great price on this drive, its big selling point is that it is a "green" hard drive. Here are the details on the greenness of this drive straight from Seagate.
Up to 20% faster than other eco-friendly internal hard drives
Up to 44% less power consumption than standard desktop drives
Optimized performance with available 64MB cache and SATA 6Gb/s interface
SmartAlign™ technology for easy migration to the new Advanced Form at 4K sector standard
Not much to talk about other than those points I just outlined. One thing to keep in mind is that, even though they play it down, this drive will not perform as well as non "green" drives. If a super high performance drive is what you want, you might not want this. Its primary use would just be to store files as opposed to running  applications or an operating system. That being said, the ordinary user will not notice a massive difference between this drive and a faster one.
Regarding shipping, it should be pretty reasonable, showed as $6 for me.
As far as the deal itself, I chose to post this because of the floods in Thailand which caused hard drive shortages and huge price jumps recently. A $100 hard drive, while not an amazing deal on the face, will have an effect on anyone who has been hard drive shopping in the past months, since they would have seen much higher prices. It is more of a deal based on psychological perception of price as opposed to more common "wow, what's an amazing deal" deal which evokes a more visceral reaction. I'm a deal philosopher!
(Expires: 20th May 2012)