Dell Wireless Keyboard & Mouse Combo Was $50 Now $20 @ Dell.ca Boxing Sales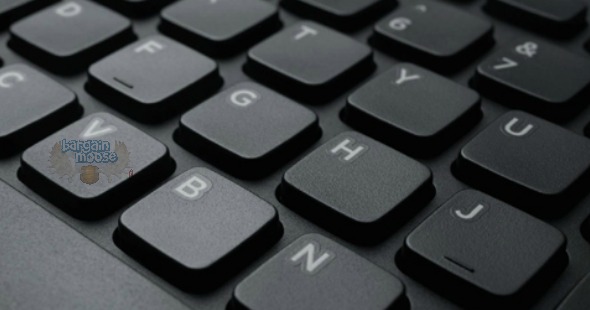 A quality wireless keyboard and mouse combo is hard to find for a good price. Even if you already have a keyboard and mouse, I would purchase these to make sure you have a good back up plan for when your current keyboard or mouse break. Right now at Dell Canada's online Boxing Sales, you can purchase the Dell Wireless Keyboard and Mouse Combo for only $19.99. This combo was previously priced at $49.
This mouse and keyboard combo from Dell.ca is designed to be sleek, stylish and functional. This Dell Wireless Keyboard and Mouse Combo will only cost you $19.99 from Dell.ca right now, which is a much better price than even lower quality brand names would cost you. This wireless combo is the perfect way to welcome you to the freedom of wireless computing. This product is compatible with systems such as Alienware, Inspiron, Vostro, and XPS.
The Keyboard has low profile keys, which I prefer. I find I make less spelling errors with low profile keys. If you are a coffee drinker, then you are probably aware of how many times I spill coffee on my keyboard. This Dell Wireless Keyboard is also spill resistant. That is a big plus in my books. Batteries are even included in this combo. I would pick up some rechargeable batteries though, they seem to have a way of running out of juice at the worst possible times.
As for the mouse, there are many cool features as well. This Dell Wireless mouse has 3 buttons. It also has an optical LED tracking sensor so you won't even need a mouse pad. That feature alone makes it convenient for travel and anywhere use. The nano receiver folds up for easy storage. I actually have a mouse right now that has a retractable USB cord. I feel that having a wireless mouse would be so much easier for many reasons.
Dell Canada also includes free standard shipping in their prices. Shipping will take 1 or 2 business days, which is actually pretty fast. Dell.ca accepts PayPal so I added this combo to my cart. I had a hard time finding a quality wireless mouse for under $15 so getting this combo for only $19.99 is right up my alley. Returns are also easy with Dell.ca. If you don't like the product for any reason, you can simply return it.
(Expiry: Unknown)