Dell: Microsoft Office 365 Personal Download Was $69 | Now $59 (EXPIRED)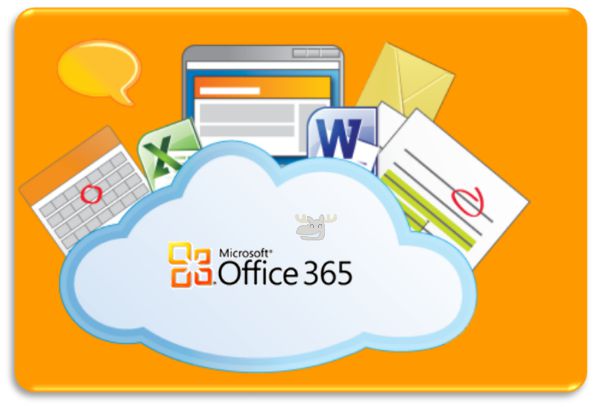 As one of Dell Canada's daily deals, they have discounted Microsoft Office 365 Personal - English - 1 Year Subscription from $69.99 down to $69 down to $59. All orders at Dell Canada come with free shipping but this is a license key download so shipping is not necessary.

I am blogging this deal because everyone uses this software these days. Seriously, if you are a student then you must have Microsoft Word for writing assignments. Many households across Canada use Excel spreadsheets for budgeting their household's income. Skype is one of the most popular ways to talk with friends long-distance without long-distance charges. As computers switch to smaller solid-state hard drives, cloud storage is becoming the answer to space. This bundle has it all and right now it is on sale at Dell.
I price compared this package with other online retailers. The same one-year subscription to Microsoft Office 365 Personal retails for $69 @ Microsoft Canada, $69.99 @ Best Buy Canada, $69.99 @ NCIX.com, $68.93 @ Amazon Canada, and $69 @ Staples Canada. Essentially, it is pretty much the same price everywhere except Dell.
This is not a 'physical copy' of the software but rather a download license key as is becoming popular these days. Your Microsoft Office 365 Personal 32-bit/x64 Subscription product key license will be emailed to you promptly after purchase.
Microsoft Office 365 Personal includes all the software you need like Word, Excel, PowerPoint, Outlook, OneNote Publisher, and Access. Your license will be good for installing on one (1) PC or Mac computer AND on one (1) Windows Tablet or iPad. With your subscription comes 20GB of online storage in OneDrive and 60 minutes of Skype calls each month to over 40+ countries.
At this price, your monthly cost works out to about $4.91 per month.
Gone are the days where you just purchased your Microsoft Office package every few years. Rather, here are the days when Microsoft Office is now a subscription based program that requires either a monthly or a yearly fee for access. I think subscriptions suck, but Microsoft Office is one of those software programs everyone needs. At least with this deal, you can save an extra $10 off your one-year subscription.
(Expiry: 11th September 2015 @ 6AM)