Dell Canada: Last Day of the 12 Days of Deals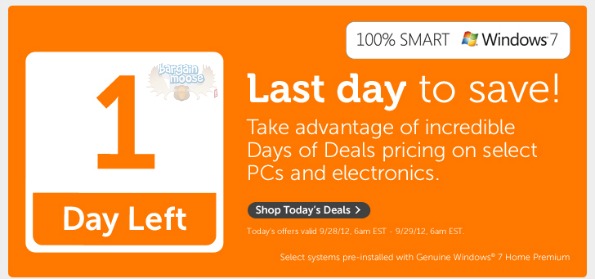 Today is the last day of the Dell 12 days of deals, and they certainly have some sweet deals.
These are the deals that certainly caught my eye:
I own these surge protectors and they are great value for the price! They hold so many plugs, and because of the long cord act as an extension cord themselves.
A few years ago I paid this price for a 1TB hard drive! Under $100 for a 2TB is killer good.
I just got an Alienware computer (it was shipped today, yay!) and I got a matching Alienware external mouse on sale yesterday, and then the headset shows up on sale today. How tempting! The sexy Alienware external keyboard is also on sale today if you want one.
Sales end: 5am EST 29th, September 2012