Dell Canada: 12 Days Of Dell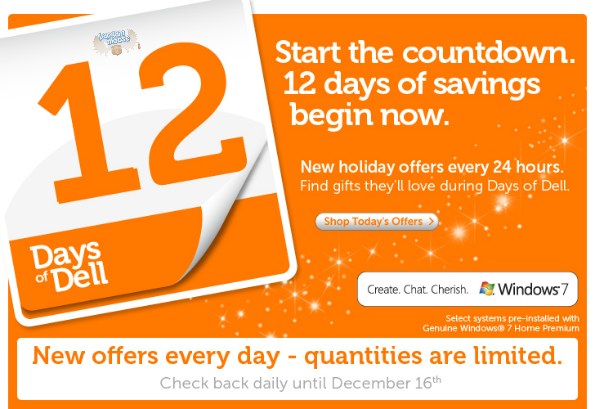 12 Days of Dell are back, and with them are always some fantastic deals. Over the next 12 days I will pick out a few of my favourite deals and post about them.
Each day's deals only last for that day - so you will have to check back often to get the best deals.
Here are my picks for Day 1 (Dec 5th):
Great deals!