Dealfind Canada's Dream Deals (E.g. iPad 2 for $100!)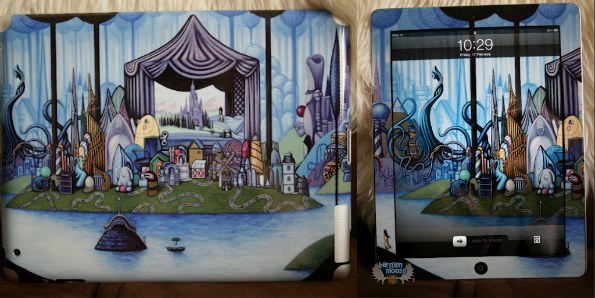 Anna spotted a post over on Techrunch about daily deals site Dealfind Canada, a site we've posted about a few times on Bargainmoose, and she emailed me the details. Dealfind are offering Dream Deals - they are very short term deals for extraordinary products at amazing discounts. The only way to track the Dream Deals is via Dealfind's social media –the Twitter accounts and Facebook fan page.
I am quite excited to tell you about this: because it is probably my deal of the year! A little over a week ago I was on my Twitter when a Tweet from Dealfind went out saying their next Dream Deal had just launched: it was an iPad 2 (16 gig, Wifi, Black) for $100!
I high-tailed it over there and managed to get my virtual hands on an iPad 2 before the very limited number sold out. They all disappeared in approximately 5 minutes! The Dream Deal was available across Canada and the US so I am one of a very few out of a huge population that received an iPad 2: I feel so fortunate!
The iPad 2 was Dealfind's second awesome deal, the first one was a Louis Vuitton Speedy handbag for $80.
I wanted to tell the Bargainmoosers about this both to inform you about Dream Deals and reiterate how being in the right place at the right time, and checking your favourite deal places frequently is important. If I had just waited for my daily composite email for group buy deals I would have certainly missed out.
Here are some suggestions for getting yourself a deal like this:
Follow your favourite deal websites by whatever social medium you use the most. For me, that is Twitter. For most people that would be Facebook!
Don't just depend on getting emailed deals, make sure to check back regularly.
Check out the Bargainmoose forum often: if a deal is blazing hot there is a good chance you might be missing something good!
Download apps for your androids and iPhone for your favourite websites.
Bargainmoose just had what I would also consider a Dream Deal a few days ago: it was a Panasonic Camcorder for only $34 + 97 cent shipping from Walmart, the same item on Amazon cost $200! Deals like that will go quickly, so it is important to be proactive in your money saving!
The picture above is my brand new iPad 2 already decked out in its Gelaskin.