Deal of the Day: Digital Laser Colour Printer 55% Off @ Amazon.ca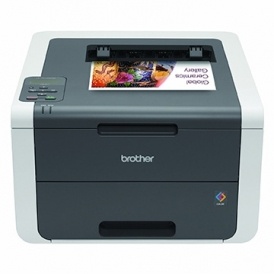 Yesterday I posted about three helpful tools that you can use to print and share your digital photos and family memories. Today, I came across this deal of the day on Amazon.ca and thought it would make a perfect fourth option—print them yourself at home!
This Brother Digital Laser Colour Printer is regularly $299 but is on sale today for $134.99, that's a 55% savings! Now I've seen this same printer go as low as around $99 but it's very rare and usually only goes down to around $200!
The reviews on this are very good, with people raving in particular about the wireless networking feature. What that means for you is you can print photos and documents directly from your phone or your iPad. Imagine? No more letting that amazing photo you just took with your phone languish never to be seen again... just snap it, send it, print it!
Here's a great review from Hoody123 who says:
"I use it wirelessly on my home network and it's rock solid. I can honestly say that not ONCE have I had a single issue with it. It's never dropped the network, it's never had a jam, it's never caused any connectivity issues. Just awesome."

The one thing to be aware of is that this is not a compact printer. Probably not ideal for a small desktop, but if you have a home office and do a lot of printing, this is deal worth checking out. Shipping is free.
Do you ever print your own photos at home? How do you store and display them?
(Expires: March 22, 2016)