Daz3D Coupon Code: 70% Off Popular Downloads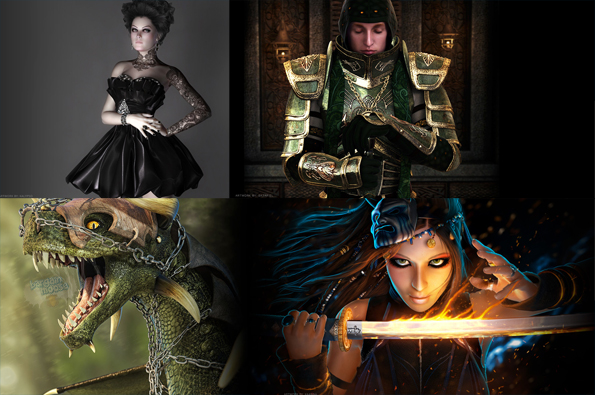 I was recently introduced to a site called Daz3D, and thought I would mention it to the Bargainmoosers as they have a pretty good coupon code available. Daz3D is free 3D modeling software and on top of the default models and styles that the software comes with, they also sell various extra content in their online marketplace. This is a coupon code which will give you a 70% discount on select marketplace items.
Click here to use the Daz3D coupon code online
Coupon Code: StartingWithDAZ
Discount: 70% off select items
Expiry: Unknown
The above coupon code is only good for selected items. Sadly, these aren't shown all on one page that I can just link you to. They only way I can convey the information is to paste it into the list below. Here are the deals you can get with this coupon code:
Figures:
Hair:
Clothing:
Poses:
Environments:
Here's a quick blurb about what the Daz3D software is:
Choose from thousands of 3D people, creatures, buildings & props. Dress them, pose them, give them expressions. Adjust lighting & camera angles & start snapping amazing images. Ownership of the images belongs to you. Use them as book covers, posters, banners. You can now be the artist producing jaw-dropping scenes.
That sounds brilliant! If you need to make a special image, you could download their free software and give it a try.
When I read the above, the first thing I thought about was authors who write their own eBooks. Right now, everybody and their dog can write an eBook, but not everyone can easily make a super looking cover for the book. I was imagining being able to do this very well with the likes of Daz3D, at a pretty low cost too. You'd only have to pay for the marketplace items that you're interested in for your cover, and throw them all into a scene. Then, if you happened to write sequels and more books, you could just use the same models, etc.