Chapters Canada: 40% off Cat Woman 8GB USB Flash Drive - Now $15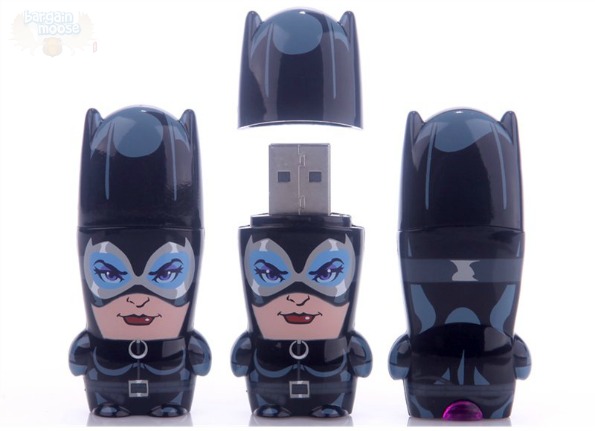 This is a fun USB Drive, and they make great stocking stuffers! Get 40% off the Cat Woman 8GB USB Flash Drive - Now $15, was $25.
About the device:
This MIMOBOT designer USB flash drive can hold 8GB of information and comes preloaded with bonus media including the MimoDesk™ suite of screensavers, avatars, and icons. 6" L x 3" W x 1" H.
What more can I say, It is an uber cute USB flash drive! There is one product review:
Bought the Cat woman and the Joker flash drives. Both are superdeformed in a good way. High quality, and cute.
The Joker Flash drive is already sold out, and the Batman one is still full price. But certainly get your hands on this cute Cat Woman.
If you buy two, be sure to use the Chapters coupon SEPT2012 to save $5 on purchases of $30 or more.  Chapters offers free shipping on all orders over $25.
Expiry: unknown