Canon PowerShot S200 Digital Camera was $320 now $180 @ Amazon.ca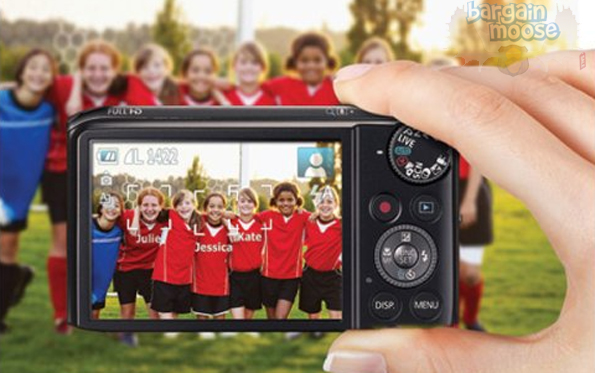 If you're in the market for a new point-and-click digital camera, there's a neat deal happening at Amazon.ca on this black Canon PowerShot S200 Digital Camera. Originally priced at $319.99, you can currently pick it up for only $179.99 with free shipping to your home.
One reason that I choose to write about this deal was because of the price comparison. It's much more expensive at many other well-known online Canadian retailers, with the next best online price being $237.59 @ Newegg Canada. I did spot it for a bit cheaper, coming in at $215.22 from CameraCanada.com, but I don't have any experience of this store and I'm not too aware of its general reputation.
The Canon PowerShot S200 Digital Camera seems to be a fairly basic model, with a 10.1MP image resolution, 5x optical zoom, and 720p HD video. While browsing through the images of this Canon camera on Amazon, one said that it's "YouTube ready." I noticed this little camera has wifi capabilities – that's a very handy feature. You can upload your images and videos when you are out and about. That's something lacking in my own digital SLR camera and a feature I wish I had too.
As for the camera itself, the style of it on the front is pretty standard – it's nothing fancy to look at, it actually looks very minimalist. On the back however, I like the fact that the viewscreen is really large in comparison to the device – it's a 3" LCD screen. I've had cameras in the past with tiny viewscreens on the back, the screen on this Canon digital camera takes up the majority of the real estate there.
I had a bit of a google for reviews and they're quite scarce, I often got hits for an older model of camera with the same name, from back in 2002. I couldn't find many reviews of this exact model… please drop us a line in the comments below if you've had a good or bad experience with this camera.
(Expiry unknown)