Brother Wireless All In One Laser Printer Was $180 | Now $80 & Free Shipping @ Best Buy Canada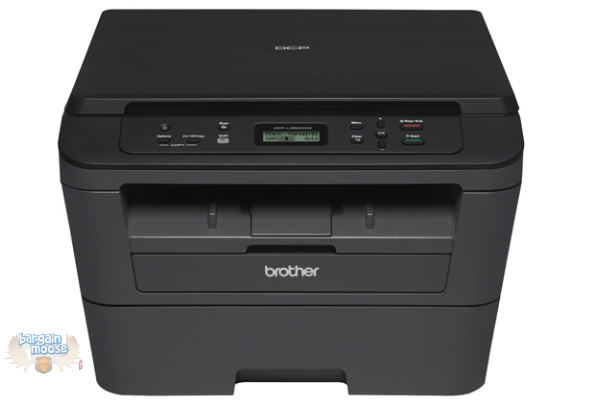 Over at Best Buy Canada today there is a rock solid deal on the Brother Wireless All In One printer. This printer was $179.99, but is now only $79.99. This printer also meets the $25 minimum to qualify for free shipping to your door.
I recently bought a printer for our house. We waited a while to buy a new one after our last printer dried up completely in our moving truck and destroyed it. Both my husband and I were frustrated at dropping money on a printer again. For a while, we played the game where we tried to print only important items at his work. There was more than once we had to run over to Staples frantically to print something important. In the end, it was a pain not having a printer at home and I wish we would have bought this little deal sooner.
If it is time to upgrade in your house, the Brother Wireless All In One Laser printer will cover you. You can print wirelessly from almost all mobile devices and laptops through Google Cloud print or AirPrint for iOS devices. This printer prints at a speed of 27ppm on one or both sides of the paper. The paper tray holds 250 sheets, which cuts down on frequent reloading. Scan documents in colour or black and white, and copy directly on the printer. This printer should have you covered for every important paper or project for home and school.
After price matching around the web, this deal looks fantastic. Check out some of the prices at other retailers for the same printer.
Over on Best Buy's website 14 people have rated this printer and the ratings are holding strong at four out of five stars average. Here are one reviewer's notes:

Overall buyers seem happy with this printer. Several have mentioned that they struggled with the cloud set-up, but just as many mentioned that set-up is simple. I think I would plan to set aside a little time to connect my devices for the first time with this printer.
I expect these printers will sell out long before the end of the day at this price. While I wrote this post, I kept refreshing to make sure the item was still in stock. If you want one, you may want to jump on it now before they are gone. I have seen several items on sale at Best Buy Canada at great prices go out of stock quickly this week.
(Expiry: 30th April 2015)