BestBuy Canada: Sennheiser Amperior Headphones only $120 (Save $180)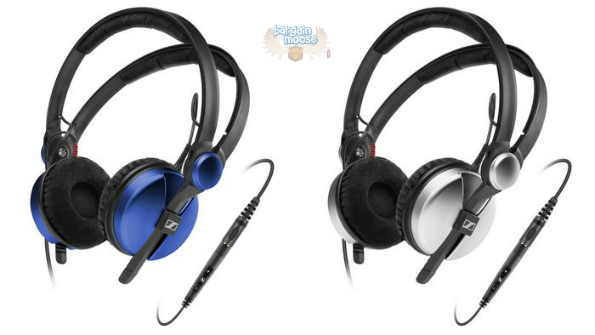 Get Sennheiser Amperior Headphones for only $120 from BestBuy Canada!
This deal is sold out online but you can still reserve it at some stores. I usually don't bother mentioning deals that are sold out online but this is so good I just had to. If you go to the store with the deal, they might be able to get it in for you, too. I've done that before and it's usually not a problem. It might take a while but, like I said, it's a great deal.
I'm not an audio guy so $120 for headphones seems a little nuts to me. Of course there are people out there who would gladly pay more than $120 for headphones. Way more. For instance, Sennheiser Amperior headphones. Normally you'd pay $300 or more for these. In fact the only place I found them for less than $300 was an American website that choked when I put a Canadian address in for shipping. Even that website was $200 USD. Everywhere else is way more.
Since I don't know a whole bunch about headphones, how about you guys tell me what you like? Do you buy the cheap-o headphones like me? Do you always buy top end gear? What's your favourite brand? What do you think about the Amperior? Earbuds, on-ear or over-the-ear? Let me know in the comments below.
(Expires: 30th January 2014)