Best Buy & Future Shop Canada: LifeCore Fitness Rowing Machine Only $650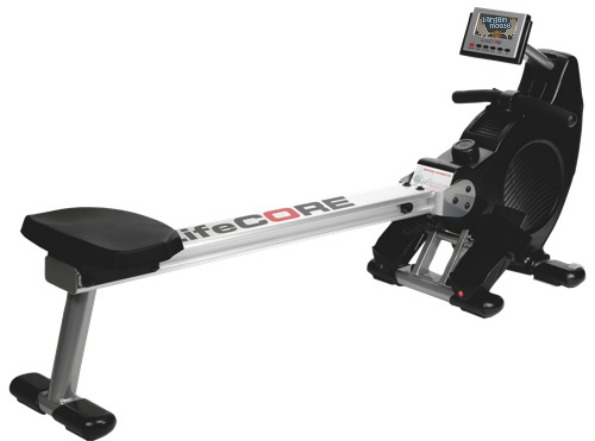 Best Buy and Future Shop have a great deal on a LifeCore Fitness rowing machine, now only $649.99, was $749.99.
Best Buy and Future Shop usually have the same deals because they are basically the same store, and this deal is no different. If it sells out at one, then you can get it at the other, or choose your favourite store. Either way, you'll save $100 on this piece of fitness equipment.
We've blogged elliptical trainers, bikes, treadmills, the treadclimber, weight sets and more so far this January, so you know the focus right now is on health and well being where sales are concerned. What's great about the rowing machine is that it is a whole body workout, which targets many of your muscle groups, including your core.
With air and magnetic resistance, you can up the challenge by six levels, and the harder you go, the more the machine cools you down with an air-vented breeze. There are automated race programs, so you can feel like you really are rowing a boat and beating the green team. A large LCD screen displays all the pertinent info you need, like how much longer until I can get off this thing? The machine is durable and supportive with a solid steel frame, but folds up easily so you can pull it on its transport wheels into storage when you need the extra space. Think of it as an added workout.
Walmart sells this baby for $798, and besides that, I could only find it at Amazon.com for $799, so this is a definite deal.
Shipping is free at both stores.
(Expiry: 16th January 2014)