Best Buy Canada: Microsoft Mobile 3500 Now $15 (Was $30)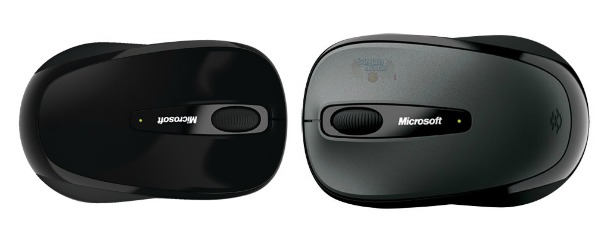 We have not seen a good deal on these mice for about a year, so take advantage of this sale from Best Buy Canada. Get 50% off the Microsoft Mobile 3500 Wireless BlueTrack Mouse (GMF-00009) in your choice of grey or black.
I found the grey and the black on sale, yet the red in the same model is still full price at $29.95. The other two are discounted to just $14.99 each.
This mobile mouse is mid-sized to fit in your hand comfortably and yet slip into your laptop bag as a convenient travel accessory. The nano-transmitter plugs into a USB port on your laptop for plug and play usability. When not in use, the nano-receiver tucks back into the underside of the mouse.
You can get up to eight months' worth of life out of your mouse battery (one AA battery required) before it needs to be replaced or recharged. A handy battery life indicator will let you know when the batteries are low. The mouse also comes with an on/off switch for prolonging battery life. However, some reviewers say that the battery life can be as low as one month:
Great mouse I have had one of these before this is my second one I always had great results. battery life should last about one month but the tracking technology is amazing I usually use rechargeable batteries in mine
It probably depends on how many hours a day you are using the mouse. Certainly, rechargeable batteries are the way to go.
The reviews on this device tend to be all over the place. Some people say it is the best thing ever, others have bought lemons, and others say it is decent but not great. It is really hard to pinpoint quality when reviews are all over the place. One thing to keep in mind though is you get what you pay for in many ways. This is not a high-end mouse that will blow your mind. It is an inexpensive wireless mouse great for occasional computer use like checking email, browsing Facebook, and twitting on Twitter. This is not a gaming mouse nor should it be expected to perform like one.
Receive free shipping on orders of $25 or more. Buying two mice will put you over that limit so go in on your order with a friend.
(Expiry: 11th September 2014)